Halden SK's training package consists of high quality courses, all of which have some relevance for Norwegian championship in september 2017.
These courses can also be used for training ahead of Euromeeting 2017 and WOC 2019.
2 weeks before the start of NM we add 3 new courses (2 on Akselås and 1 on Guttersöd). In total we offer 16 courses.
Most courses are planned by our head coach Eva Jurenikova, but we offer also 2 trainings planned by Øyvind Helgerud who is one of the NM course setters.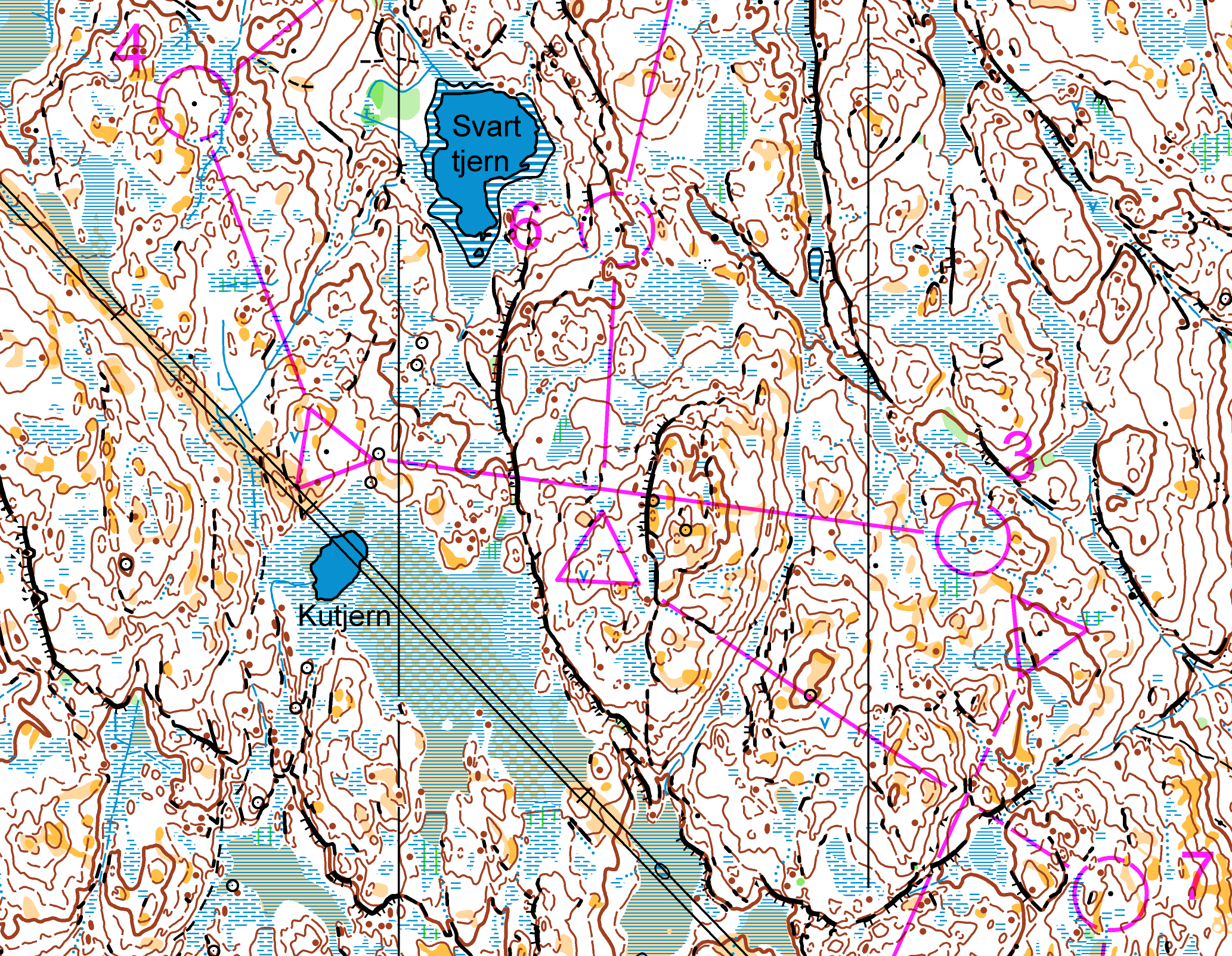 Order the trainings by email to Denne e-postadressen er beskyttet mot programmer som samler e-postadresser. Du må aktivere javaskript for å kunne se den. who will print the maps for you and agree where in Halden you will be able to pick them up. Please note that we cannot send any pdf-files and that we need to receive your order several days in advance, especially during summer holidays.
In case of bigger groups (20+) it might be impossible to provide access to many of the listed trainings due to limited parking possibilities and agreements with the landowners.
During the hunting period October 5th - October 31st the possibility to train on our maps is very limited.
See the overview map (please park only at the marked locations):
https://drive.google.com/open?id=19wo_v7XUVQqYFxgRyAPu5XYbTDY&usp=sharing

List of trainings
Akselås 2MD 6,2km new august 2017
Akselås LD2 10,7km (1:15000) new august 2017
Akselås 7 intervals 6,3km
Akselås LD 11,7km (1:15000) - set by Ø.Helgerud
Guttersröd LD 8,1km (new map which was previously part of the NM embargoed area) - set by Ø.Helgerud
Guttersöd 8 intervals 7,9km new august 2017
Håkenby 7 intervals 5,9km
Höiås corridor 9,6km (3 versions hard, normal, transparent) no control markings
Höiås night-o 10,9km (2 versions hard, normal) blue paper tape
Höiås south control pick 10,3km no control markings
Ingedal 11 intervals 4,9km
Lindtjern 2*MD 5,4km
Skårefjell LD 10,6km (1:15000)
Stutekollen hillside 3,9km
Syverstad control pick 6,0km no control markings
Thuletjern relay intervals 8,0km
Until the end of April we have also available map with 70 reflexive controls at Höiås (for night orienteering).
Check our calender to see if you can join us at any club training or training competition: http://haldensk.no/klubb/kalender
We also organise a district night championship KM Natt in March 21st and together with Sarpsbors OL Norwegian Spring in April 8th-9th.
Markings
White plastic tapes with some text on, or coloured paper tapes, except for trainings where it is indicated "no control markings".
Please inform us if any markings are missing.
Prices
60NOK/person and course with control markings
40NOK/person and course without control markings
Please always inform us about your training plans and pay for the use of our maps!
In order to maintain a good relationship with our landowners, we might need to ask them in advance if a big group would like to use some of our maps. For very big groups (25+), it is unfortunately not possible to acces many of our areas.
Please always follow our instructions about parking (see exactly where to park in the overview map) and do not run over fields (cultivated land, symbol 415, is out-of-bounds).
Thank you!
GPS tracking
Loggator can offer live GPS tracking for some training groups. To find out more, please contact Lacho Denne e-postadressen er beskyttet mot programmer som samler e-postadresser. Du må aktivere javaskript for å kunne se den..
Weather forecast
http://www.yr.no/place/Norway/%C3%98stfold/Halden/Halden/
Webcamera Halden centrum
http://www.webcams.travel/webcam/1362570940-Weather-Fredriksten-festning-og-Gjestehavna-Halden
Accommodation
There is limited availability at our club house at Höiås for 100NOK per night and person.
There are 8 beds (bunk beds) and also some extra mattresses and a small kitchen.
Make a reservation by contacting
Utleie Høiås
Ingeborg Torgersen
Kattestenveien 4
1784 Halden
Denne e-postadressen er beskyttet mot programmer som samler e-postadresser. Du må aktivere javaskript for å kunne se den.
+47 92 82 18 10
Other accommodation possibilities
Hotel Thon in the town centre https://www.thonhotels.com/hotels/norway/halden/thon-hotel-halden/
Park Hotel in the town centre http://www.parkhotelhalden.no/
Bråtorp camping: http://www.bratorp-camping.no/
Read more at http://www.visitoslofjord.no/en/halden/Accommodation/
Welcome to Halden!