Last week 12 of our elite runners were training during 7 days in Aguiar da Beira, Portugal.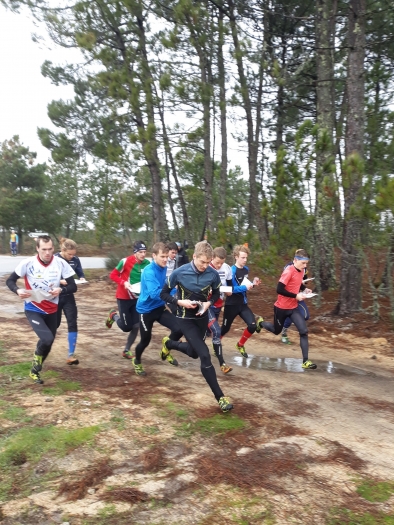 In the beginning we participated in ABOM (sprint, LD and MD) and we noted some good performances. The best results came in the long distance where Olav won and Jo took second place. Our latest member, the young Frenchman, Adrien Delenne immediately showed class when he came third in the sprint race only 13 seconds behind the winner.
The rest of the week has been full of good technical trainings (provided by O-Portugal) in very interesting but also demanding terrain. Full focus was required to avoid green areas and to find passages in between cliffs and thorny bushes. The JWOC will be held in this part of Portugal in 2021.
Website ABOM with links to results, live video, maps and also tracking from LD and MD.
See Olav catching up many runners during the LD races.
We used tracking also at our trainings. Here is for exemple one of the last sessions MD Sao Matias (some runners ran it as intervals).
We also did one relay training together with runners from several other clubs (Bækkelaget, Ravinen, Paimion).