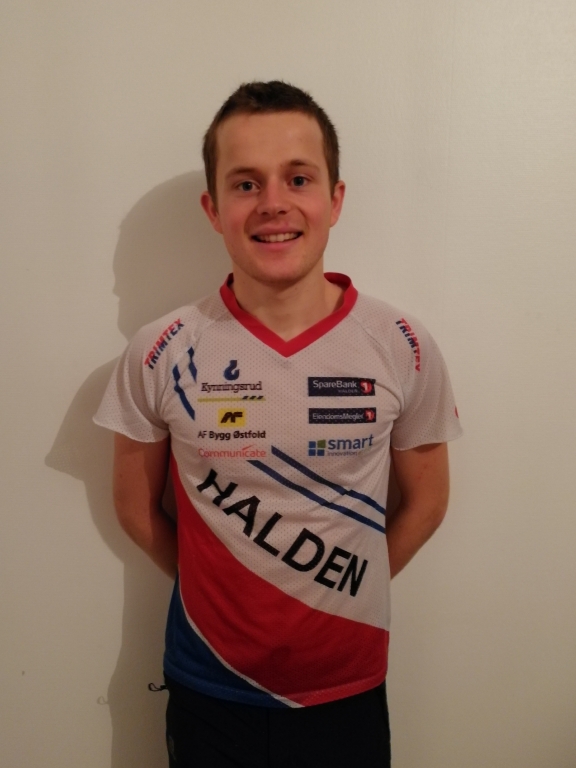 We are happy to welcome one of France's most promising orienteers, Adrien Delenne, to Halden SK. Adrien is a French National team member and he is 23 years old (born 1996 in Aix-en-Provence).
Currently Adrien lives in Lyon where he studies Engineering at INSA de Lyon.
He has already two participations at World Orienteering Championships (2017 & 2018) and 4 JWOCs. Up until now his best results has been in sprint (bronze medal World University Championships 2018)


For the coming year, Adrien has decided to focus more on the forest discipline and he says: "I really want to improve my skills in the forest and Halden is, in my opinion, the best place to do that"

Adrien has ambitions and his main goal is to steadily progress towards the top level. We are happy to help him reaching his goals. He will join us on our training camps this winter/spring and is planning to visit us in Halden for training during 2019.
Bienvenue, Adrien! 😀

Below you can read a short interview with Adrien:
What made you join Halden Skiklubb? And how did you hear about the club?
I joined Halden Skiklubb because I wanted to have the opportunity to progress in one of the major scandinavian club. The quality of the terrain/maps around Halden and the density of high-level runners is very famous. The presence of Mathieu and Eva helped also my arrival, I am thrilled to join the club and I can't wait to run on Høiås for example, it has been a while I see this map on internet and I want to test it!
What will be your highlights of the 2019 season?


My season is split in 2, first until O'Ringen in July, It will be full forest courses, with relays 10mila, Jukola and a selection for the World Cup in Finland, my major goal. After it will be a sprint program to be at the top for the World Cup in Switzerland and China.
Final 5 questions:
Favorite workout?

In orienteering, oppositions courses like mass-Start intervals. But actually, with or without maps, this is my favorite workout, being in a group, pushing hard.
Night- or day orienteering?
In France, night orienteering is rare, even in the winter, so I have a lot to improve. Both are important, but I think I prefer day orienteering.
Tights or nylon?
Depends of the weather!
Cycling or skiing?
Cycling, without a doubt. Coming from the south of France, we don't have the conditions to practice skiing unfortunately even if I am trying to improve my "skills" some days during the winter.
Other hobbies?

Big sports fan in general
---