Ana is in the Spanish national team and wants to improve as an orieenter by joining Halden. Read her presentation.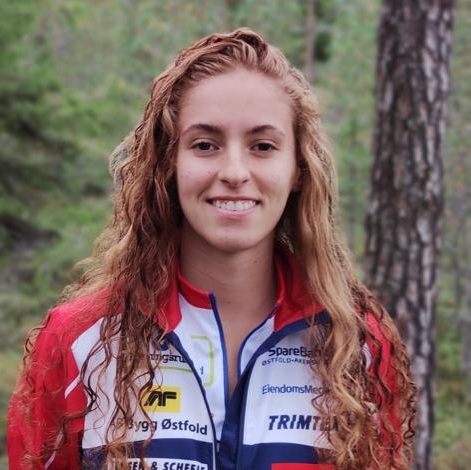 For those who do not know you, who are you (short presentation)?
I am a Spanish orienteering girl and I am taking part in the national team. I live in Madrid and now I am studying computer science at university, and I am looking forward to improving as an orienteer and training in new terrains.
Why have you chosen to run for Halden Skiklubb?
I want to improve as an orienteer and also learn how to run in Scandinavian terrains because I don't have this kind of terrain in Spain. Also, I think it is the best way to learn for really good orienteers that are in the club.
How long have you been an active o-runner, and how were you introduced to (and interested in) orienteering?
I started to do orienteering when I was 14 thanks to my dad, and after that moment I started to participate in more competition races and train feeling more motivated to achieve my goals until now.
Greatest achievements in the o-course so far, and what is your best orienteering memory?
One of my best orienteering memories is the Jukola 2021, because it was my first competition with the club where I could meet new orienteers, and my first time running Jukola that was very special for me.
What are your ambitions for 2022?
I would like to compete in the EOC and WOC with the national team, and also in the WUOC (Universitary World Champ). Additionally, I would like to run the TIOMILA and Jukola with the club and Improve as much as I can in that type of terrain.
Some quick facts:
Sprint or forest? Forest
Night or day? Day
TioMila or Jukola? TioMila
Relay or individual? Relay
Flat or hilly? Hilly
Tights or nylon?? Tights
---